Fall Liquid Reset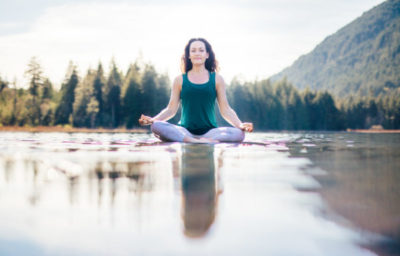 DETAILS
WHEN:
September 23-25, 2019
WHERE:
Nectar Yoga B&B on Bowen Island
| REGISTER HERE |
---
FALL LIQUID RESET OVERVIEW
OVERVIEW
Join Andrea Clark, yoga instructor & owner of Nectar Yoga B&B and Natasha Vaz, wholistic nutritionist, for a Fall Reset on beautiful Bowen Island. This inspiring retreat will be filled with yoga, meditation, nature, freshly prepared juices, smoothies and warming soups all designed to reset your body for the Fall & Winter seasons to enhance your personal health and wellbeing.
This retreat is located at Nectar Yoga B&B on 20 acres of lush forest, just steps from expansive nature trails. A place where you can breathe deeply, sleep soundly and feel revitalized by the abundance of surrounding nature.
This Fall Reset will offer you a chance to reboot, cleanse your body and mind, introduce you to new techniques, information and skills that will create positive change in your life. This weekend is a blend of yoga, mediation, delicious organic liquid meals, trail exploration, reading, dreaming and conversations.
Leave behind the usual distractions of life and arrive in a space of nourishment, movement, self-reflection and discovery. Reconnect with your internal happiness.
YOGA & MEDITATION
Wake up to the sounds and smells of Bowen Island's flora & fauna while practicing your daily guided meditation in our yoga dome. Breathe in the fresh air during your yoga asana and pranayama (yogic breathing) class. Whether you are an experienced yoga practitioner or blossoming into your practice, you will learn to move with awareness, strength and balance. Your two daily yoga asana classes will be catered to your specific body needs and focus on supporting your detoxification. This is a retreat focused on gentle movements the yoga classes are Hatha & Restorative styles.
LIQUID OFFERINGS
Fall is the time of the year when nature starts to turn inward. Trees shed their leaves and begin to circulate their inner nectar. Animals look for a cozy home to settle in preparation for the winter. Humans begin to re-discover the great indoors.
Nature offers us both warming and nourishing foods this season. Our retreat will warm you from the inside out. You will served nourishing nut milk drinks, warming broths, and heating root vegetable juices. You will leave with recipes, a daily Ayurvedic lifestyle guide, a healthy warm inner feeling and some insights on how to harness the healing powers of the elements.
Ayurveda is over an over 5000 year old lifestyle science that is still practiced in India today. It has only grown in popularity in the West as people seek to reconnect with their world in this digital age.
As a holistic nutritionist and dedicated nature lover, foodie, and wellness practitioner I am honoured to share this ancient knowledge with you while giving you everyday steps to nourish yourself, your family, and your community this weekend.
WHAT'S INCLUDED
3 days, 2 nights
5 yoga classes
Sunrise and sunset meditation
Daily inspiring and educational nutrition lectures
1 demo on how to make the most delicious juices & smoothies
Guided nature walk
Organic juices, smoothies and soups
Herbal teas and water available at all times.
All yoga equipment and accessories.
Plenty of time to explore the many trails, go to the beach and simply relax.
THE AGENDA (a general outline, we will have more offerings during our time together)
Monday
Arrive from 4-4:30pm
Settle in for orientation, your first yoga class and smoothie
Drink up your evening smoothie and get ready for meditation
Lights out early fall asleep to the sounds of nature around you
Tuesday
Sunrise meditation
Followed by your morning yoga class
Slurp up your medicinal teas and breakfast smoothie to get things moving
Rest and explore
Lunch and learn with a thought-provoking nutrition talk and warm soup
Guided trail walk or relax in your cozy space
Recharge in the afternoon with fresh juice and healing broths
Get ready for your evening yoga
Rest for a while until dinner
Close the day with sunset meditation
Lights out early, time to restore
Wednesday
Sunrise mediation
Morning Tea and Yoga to awaken the body
DIY breakfast smoothie, learn how to make your own and balance the flavours
Hiking and island exploring
Closing Yoga
Farewell lunch and closing ceremonies
Pack up and check out
ACCOMMODATION
Nectar Yoga B&B accommodates 18 guests in triple, double and single occupancy rooms.
DETACHED COTTAGES
A-Frame Cottage – $700
Sleeps a maximum of 1 – SINGLE OCCUPANCY
One Double size bed
Shared bath in Onyx Lodge, 100m walk from cottage
Gemstone Cottages x3 – $500 (3 Cottages available)
Sleeps 3 guests sharing – TRIPLE OCCUPANCY
Two XL Twin Beds on main floor
1 Double size bed in loft (up a ladder)
EnSuite bath with indoor shower and an additional seasonal outdoor shower
WHAT TO BRING
A smile or two
Flashlight
Alarm clock
Ear plugs (if needed)
Layered clothing for the season
Back pack
Journal
Sunscreen, bug repellent
Slippers (no outer footwear in the centre, we will provide slippers if needed)
Water bottle
Travel mug
Sunglasses
Hat
Waterproof footwear
Comfortable clothing
This retreat is for you if…
You're a yoga beginner or yoga fanatic
Interested in learning more about personal health
You've always been curious about seasonal resetting
You just want to do something good for your health
Want a unique and fun experience
You want some fresh air, sunshine, time to play and time to yourself
This retreat is not for you if…
You have a serious health condition
You cannot eat raw/liquid food
REGISTRATION
We accept Interac Money Transfer for Canadian guests or Credit Card (plus a 4% fee)
| REGISTER HERE |
All payments are non-refundable and non-transferable.
To register, email: info@nectaryogabnb.ca. We will respond within 24 Hours.
THE TEACHERS
Andrea Clark
My life has been a true reflection of my intention. I know through first-hand experience that you build the life you desire, you are the master and creator of your destiny. Yoga has unfolded this understanding to me, yoga is my way of life, this is the yoga I share with others.
I have had the privilege of studying the yogic path within many lineages and traditions around the globe. My teaching style is an infusion of mindful alignment and intentional breath. I want to share the understanding of space with my students. When we tap into the space that exists, all physical movement is accessible and all mental tension is dissolved.
Yoga has taken me around the globe where I teach Exotic Retreats, Raw Detoxes, Asana, Meditation, Pranayama, Mat Pilates, and own Nectar Yoga B&B on Bowen Island www.nectaryogabnb.ca in beautiful British Columbia, Canada.
Natasha Vaz
Natasha Vaz, Founder of Vaz Wellness is a Registered Holistic Nutritionist specializing in digestion, metabolism, food culture and whole well-being. She takes pride in having more than 14 years of experience in the industry. She is also a certified Yoga Instructor, Personal Trainer and Ayruvedic Practitioner who expresses her joy of health and it's benefits by also leading classes, lectures and retreats. Her upbringing on the Mediterranean diet gave a unique insight into health. After changing career paths from finance to wellness; food and it's culture, effects, and knowledge has been a creative outlet as well a nourishing way of life. Feel free to check out my website vazwellness.com for more about myself.
---